June 13-15

W Hotel Nashville
What is Ascend?
Ascend brings together ecommerce industry leaders and experts united in tackling emerging challenges in fraud, policy abuse and payments. This year, Ascend shines a spotlight on "Titans of Ecommerce" — the individuals who drive change in the fraud and risk ecosystem. These innovators help their companies achieve long-term growth and profitability no matter what uncertainties come their way.
Ascend 2023 attendees will discover:
Stories of success, resilience and growth
Strategies for fighting fraud, policy abuse, ATOs and more
Practical advice and tools for increasing efficiency and empowering your teams
The next big thing set to transform ecommerce in the coming years
As ecommerce continues to evolve, a new guard of business leaders are being ushered to the forefront. Ascend 2023 showcases the ingenuity and success stories of this incredible community: today's Titans of Ecommerce.
Registration Fee: $850 inclusive of access to all Summit sessions and events and two nights at the host hotel, W Nashville. Registration is non-transferable.
Official Dates: Tuesday, June 13th – Thursday, June 15th
Agenda
Previous Participants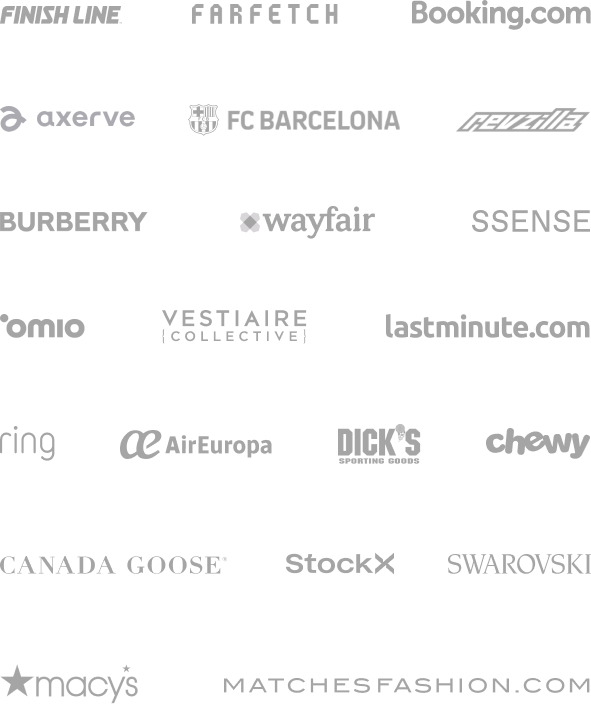 Hotel & Venue
W Hotel, Nashville
Taking the stage in The Gulch neighborhood, W Nashville stands in the heart of downtown Nashville, TN. With modern-luxe rooms, myriad dining and drinking venues, Nashville's largest hotel pool area, a state-of-the-art gym, multiple meeting and event spaces and so much more, we'd like to say you never have to leave–but this town is too exciting to stay put.
Hotel website
Learn more about Riskified
Check out our resource center for a deep dive on eCommerce, risk and fraud

PRODUCT & TECHNOLOGY

The Chargeback Guarantee model of fraud prevention is preferred by large eCommerce businesses because it leads to consistently wide margins and fraud cost predictability. In our decade of operation, it has been the foundation of thousands of thriving, long-term partnerships. The strength of the model is one reason that each year, 99% of our merchant partners choose to renew their relationship with us. Still, some providers in the fraud prevention space do their best to cast doubt about the model's many benefits. In this article, we will address the five most pervasive pieces of misinformation circulating about the chargeback guarantee model.