Recharge Boosts Worldwide Approval Rates with Riskified
See how Riskified works with Recharge to fuel global expansion, boost worldwide approval rates, and manage risk in new countries.

Meet Recharge
As a one-stop shop for branded payment needs, from gift cards to prepaid money credit, Recharge used to be a fraudster's dream. Previously, Recharge had multiple fraud prevention solutions; however, splitting these solutions across countries, payment methods, and PSPs proved ineffective.
Recharge had global expansion goals in mind and sought an experienced partner with deep knowledge of fraud trends in new countries. With Riskified boosting worldwide approval rates for Recharge, the company is empowered to grow in new markets.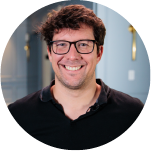 Patrick Gehre
Fraud and Risk Lead at Recharge
The benefit of Riskified for Recharge is that we are able to grow in new countries that we had no knowledge about the fraud patterns, or what to expect there.