DISPUTE RESOLVE

Streamline Chargeback Management, Recover Revenue
Simplify your chargeback management operations with a single smart platform.
Manage all of your chargebacks in one place
Siloed systems can make a mess of your chargeback operations. Riskified automatically collects all your chargebacks so you can view and act on them in one platform. Think of it as your chargeback OS.
Reduce the time and effort spent disputing chargebacks
It takes an analyst 20-30 minutes to compile the evidence for a single chargeback. Automate evidence creation and submission to scale revenue recovery without added effort.
Retain as much control as you want
Automation is key to unlocking efficiency and scale, but in some cases, you may want to add your unique evidence. With Riskified's robust built-in editor, you can edit your evidence packet, attach files, and submit with just a click.
Track key chargeback metrics
Get a handle on your chargeback and dispute performance with advanced dashboards. Easily filter and segment based on the dimensions that make sense for you.
Download the solution overview
Protect your bottom line from chargeback abuse
Leverage robust data
With Riskified integrated into your checkout flow, we collect and enrich contextual data about every single order. If it comes back as a chargeback, that data is leveraged to compile the best evidence and boost your chances of success.
Tailored to your needs
Your chargeback workflow differs depending on what, where, and how you sell. Our solution can automate as much or as little as you desire, allowing you to maximize efficiency while retaining as much control as you need.
Plug and play
Riskified integrates directly with your gateway to fetch chargebacks and disputes in real-time. It's easy for merchants to integrate securely and enjoy end-to-end automation, while never missing a chargeback deadline again.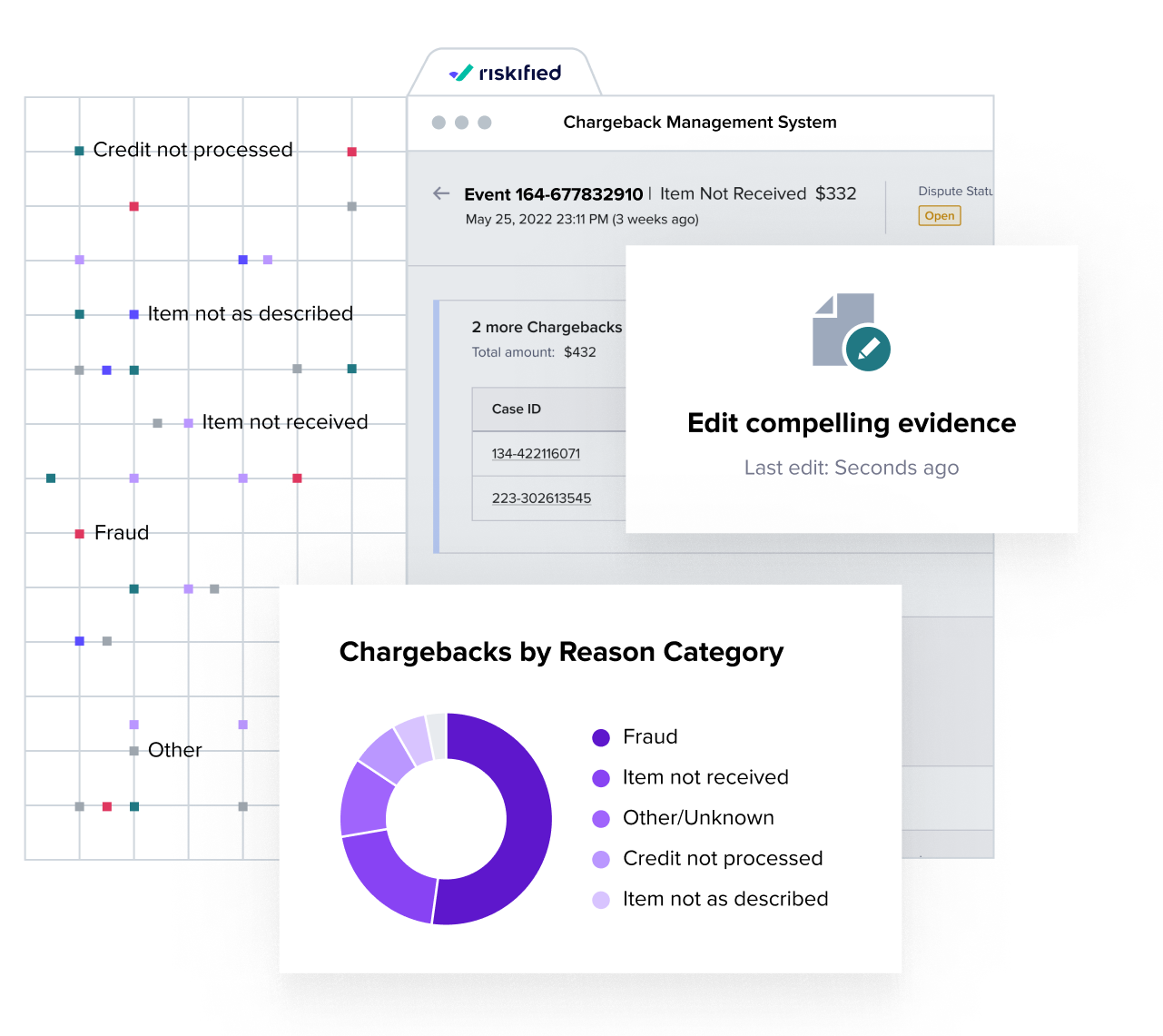 Request a personal demo
Speak to a product expert about how you can streamline chargeback operations and recover revenue from abusive chargeback claims.
Request demo