Altitude Sports Streamlines Fraud Reviews with Riskified
Learn how Riskified helps Altitude Sports spark new market expansion with automated fraud decisions

Meet Altitude Sports
For Canadian outdoor gear and clothing manufacturer Altitude Sports, delivering excellent customer experiences is a top priority. As the business began to grow, it became clear that the company's existing inefficient, resource-intensive fraud review process was taking time away from caring for customers.
Since teaming up with Riskified to automate its fraud review process, Altitude Sports has shifted its focus from identifying fraudsters to concentrating on CX. Working with Riskified has set the stage for Altitude Sports to expand into new global markets.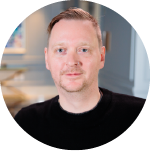 Curtis van Woerkom
Director of Customer Experience at Altitude Sports
Since we got Riskified, our volume of orders has gone up exponentially every year. It's easier to scale up our orders if we don't need eyes on every single one.