Riskified & Axerve Partnership Lifts Risk Responsibility Off Merchants
Hear how Axerve works hand-in-hand with Riskified to deliver seamless checkout experiences, fewer false declines, and increased approval rates.

Meet Axerve
Axerve balances security with a seamless experience to deliver state-of-the-art payment solutions to over 100,000 active global customers. Through a strong partnership, Riskified and Axerve design innovative solutions to bring to the market together that anticipate the needs of merchants and address the future of the eCommerce landscape. 
By leveraging Riskified's full-scale fraud prevention and risk management solutions, Axerve's customers can focus on their core business without worrying about increasing false declines. Together, Axerve and Riskified offer their customers a frictionless checkout experience, resulting in increased approval rates, and ultimately, higher revenue.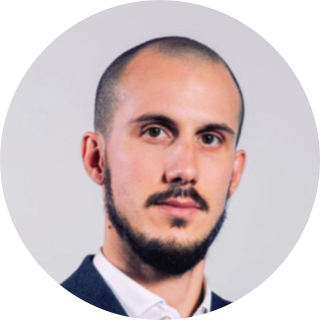 Alessio Damonti
Deputy CEO and CCO, Axerve
We let the merchant focus on the core activities for their specific business—without the need to think about managing the risks and fraud prevention—because everything is on us and the solution we can provide them.