Buyatab Reduces Fraud and Builds Consumer Trust with Riskified
Hear how Riskified helps Buyatab maintain high approval rates as it brings on new brands

Meet Buyatab
Building trust with its new merchants is essential as online gift card retailer Buyatab steadily grows and launches more prominent brands. Partnering with Riskified allows Buyatab to meet merchants' expectations as it maintains high approval rates and ensures legitimate orders are approved. As Buyatab continues to bring on new brands, it offers peace of mind that fraud risk is being confidently managed.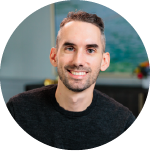 Sebastien Favre
Director of Operations at Buyatab
The investment towards Riskified is worth it. We see the benefits in our approval rates, in less customer service inquiries, and less people calling as to why their order was declined.