Five eCommerce Shopping Trends to Expect in 2020

In a fast-paced and highly disrupted eCommerce landscape, 2019 saw a number of online shopping trends maturing. At Riskified, we wanted to highlight the five trends that we believe are providing online merchants with the most compelling opportunities for 2020.
To survive and thrive, many merchants today understand that in 2020, they will need to favor proactivity, over reactivity. And while shopping journeys have become increasingly complex, the opportunities to find the most efficient tools have never been so abundant.
In this blog post, we'll take a closer look at five key eCommerce shopping trends that are catching pace, all in the name of customer-centricity.
Bigger data for predictive analytics
What appeals to my customers most? How do they interact with my brand? And most importantly, what will they want next? By training machine learning models with historical data, merchants can anticipate trends in consumer behavior. Predictive analytics generate actionable insights in real-time. From delivering personalized shopping journeys to refining the product offering, they promote evidence-based customer experience strategies that provide vendors with a competitive edge.
Amazon is best-in-class in collecting, analyzing, and leveraging historical data to understand how its shoppers are going to spend their money. It relies heavily on predictive analytics to identify customer behavior and tailor recommendations accordingly. By increasing customer satisfaction and loyalty, Amazon's purchase suggestions accounted for 35% of its revenue in 2019. The coming year is expected to see more retailers following suit.
" Ecommerce interactions have always been reactive, however, with the adoption of machine learning, many processes will become proactive. For example, brands will be able to identify customers who are likely to make a purchase, abandon their cart or even return items. Based on the predictions, they can personalize their experience. "

Raj Balasundaram, SVP Artificial Intelligence, Emarsys
Tech will accelerate mobile sales
Whether for shopping, banking, or simply paying, today's consumers are using their smartphone for everything. Mobile devices are the "open sesame" to the omnichannel purchase journey, from enabling real-time location-based marketing, to augmented reality-powered shopping experiences. Now that the 5G technology is getting traction, enhanced network capacities and speeds will provide merchants with incredible new digital opportunities. The coming year promises to be momentous for mCommerce growth, marking a tipping point: from 45% in 2019, by 2021 global sales on mobile are expected to account for close to 54% of all online sales.
According to a 2019 Comscore report, US internet buyers spent 62% of their time on apps, compared to only 15% on mobile web. This is good news for merchants, as retail apps tend to have higher conversion rates. A trend that will be further pronounced in 2020, with the widespread adoption of progressive web app (PWA) technologies. Cost-efficient, light on devices' storage, easy to install and maintain across platforms, Gartner Research predicts that the coming year will see PWAs replacing 50% of all consumer-facing native apps.
" Mobile traffic has already overtaken desktop traffic, and we are seeing mobile sales approach desktop sales. This trend will continue moving forward, with mobile eventually overtaking desktop sales. Retailers with a mobile-first mentality will outperform those who treat mobile as a second priority. This mobile-first mentality applies to everything: web design, email layouts, reward programs, and more. "

Steve Deckert, Co-Founder, Smile.io
Smart retailing with IoT
International Data Corporation (IDC) predicts that the revenue generated by the Internet of Things (IoT) applications across verticals will reach over $1T by 2022. From 2020 onwards, online retailers will be at the heart of this massive trend. The possibilities are endless: automated inventory management through RFID chips and smart shelves, predictive ordering enabled by data collected on connected equipment, or usage-based consumption models based on monitoring via the internet. While value chains are poised to become increasingly complex, retailers will yet be able to offer more versatile products and services.
Human-centric IoT applications such as wearables (e.g. smartwatches, advanced earphones, smartglasses) are still niche, but the market is steadily growing. The main factors currently hindering the development have to do with limited functionalities, especially in comparison to mobile devices, and cumbersome interoperability. For now, wearables are seeing a particularly successful adoption in the healthcare sector. For instance, Apple has recently modified its smartwatch by adding health monitoring functionalities. As wearable technology advances, many new opportunities will emerge for savvy businesses, giving them a head start against competitors.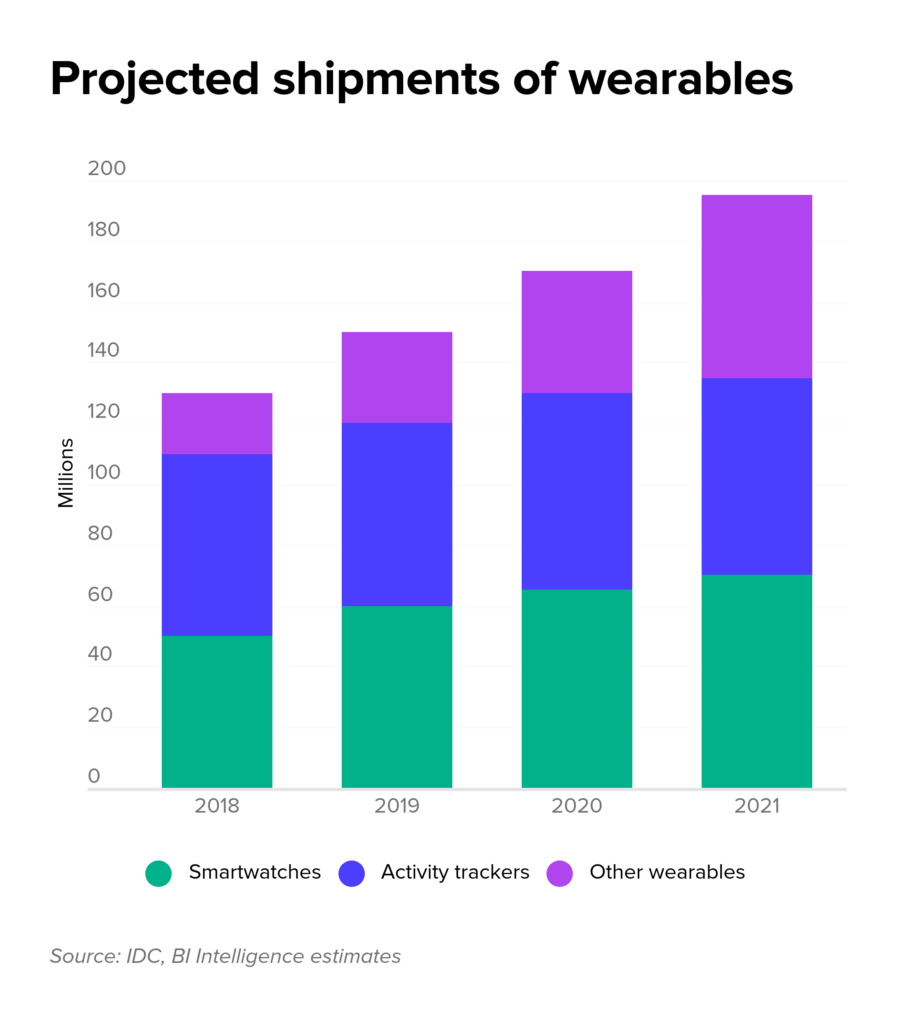 " Smart homes and other connected products won't just be aimed at home life. They'll also have a major impact on business. And just like any company that blissfully ignored the Internet at the turn of the century, the ones that dismiss the Internet of Things risk getting left behind. "

Jared Newman, Tech journalist, PCWorld, TechHive, and Fast Company
Breaking the boundaries in payments
Delivering a friction-free checkout process is now a must. In fact, the very concept of "checkout" may soon be outdated. For today's demanding customers, less friction means more buying. And while this prevalent trend is driving innovation in the payments industry, some thought-leading companies have already made it a reality. While Amazon Go (US) and Bingobox (China) invest in cashier-less stores, younger brands like Uber and Deliveroo have built their success by making payments a non-event.
With the ubiquity of AI in the business world, smarter payments are bound to grow in the near future. Contactless payments and mobile wallets are top of the list. Currently, there are 1.3 billion eWallets users worldwide. But that's not all: voice-assisted and other connected devices help enable the contextual commerce experience new consumers are so fond of. By 2025, some 25 billion smart devices, ranging from cars to homes and various appliances, will all become potential payment channels.
" Consumers want payment transactions to disappear. Uber, Amazon and countless online subscription companies have shown that making a payment can be seamless and convenient. So much so that the payment becomes invisible. Consumer interest in frictionless payments is palpable, driving recency, frequency, and monetary value to digital payment savvy retailers. Consider that visits to US restaurants where payment is by mobile app jumped by more than 50% over the last year. I expect this interest across all retail categories to gain momentum fast. "

Kevin Grieve, Managing Director – Payments Lead, North America, Accenture Payments
The ascent of purpose-driven D2C brands
Struggling with digital transformation, brick-and-mortar stores have closed at an accelerated rate in 2019. All the while, a myriad of internet-only D2C players have surged, adding pressure on the retail market. Neo-consumers tend to prioritize value, and according to the IAB, ⅔ of them expect a direct relationship with brands. Data-cored, with a strong ownership of distribution channels, and a direct, often ethical offering, D2C brands meet this need to the tee: Millennials who used to favor omnichannel shopping, are now starting to express a digital-only preference, a taste that is growing alongside the rise of D2C brands. In 2017, only 30% of US Millennials preferred to buy online. But last year, their share rose to 39%. Thanks to D2C business models, they're now the largest segment of online shoppers.
What explains D2C brands' success? To stay ahead of customers' expectations, fulfillment and supply chain models had to become more efficient. D2C businesses benefited from this effort, relying on cost-effective warehousing and distribution, IoT technologies, plug-and-play payments and eCommerce platforms. They're also experts at achieving positive ROI in marketing, by leveraging free-to-set-up social media and blog accounts.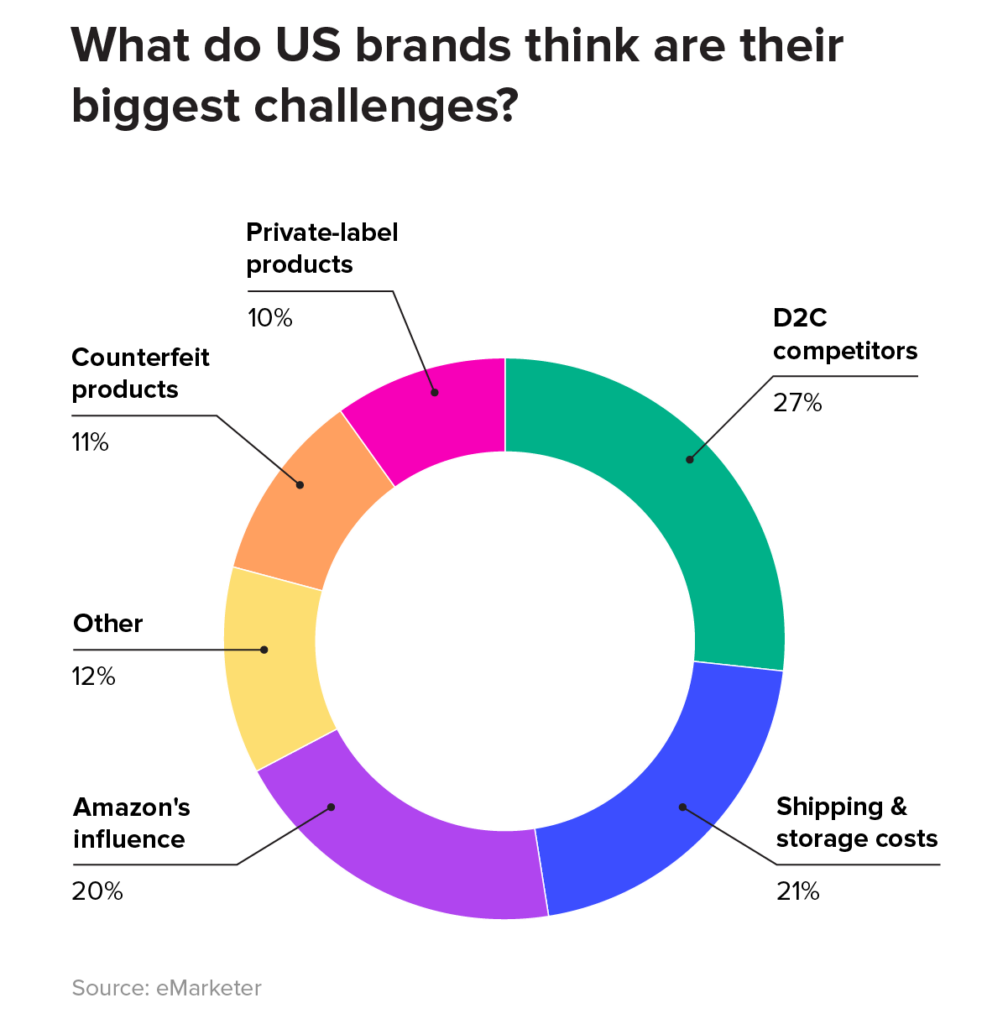 " It's really an opportunity to bring the mission to life… the ethics, the transparency. We tell you the cost of everything we make and then what you're paying, so you can see that markup. We tell you the stories of our factories, and we want people to have a space where we can actually tell those stories in real life, not just online. "

Michael Preysman, founder, Everlane
Beyond 2020: getting ready for gen Alpha
Five to ten years from now, a new type of shopper will further disrupt the way business is done. Will retailers survive in an Alpha future? Despite being the first to be fully digital-native, generation Alphas (6-16 years old) aren't as digitally inclined as one may think: 75% of them enjoy the experience of going to a physical store, while only 38% prefer to buy online. For young consumers, there's no clear distinction between online and offline commerce: the omnichannel shopping experience is deeply integrated and this perception is likely to be key in the future.
Growing up surrounded by screens, alpha consumers are exceptionally susceptible to video and social media platforms, and their cohort of influencers. They're also extremely comfortable interacting with voice assistants: 51% are using Alexa on a regular basis. And when it comes to their values, Alphas have a very different perception than their elders of physical ownership, with 55% saying they'd prefer to buy or download something digital, over owning physical goods. Additionally, 66% of Alphas want to know that the brands they purchase from are ethical and environmentally friendly. Retailers need to take those factors into consideration, as those expectations are poised to shape the future of eCommerce.
To learn more about how Riskified can support and protect your business' growth, contact us.