Get Ready for the Holiday Spike in Policy Abuse: Three Ways to Protect Your Business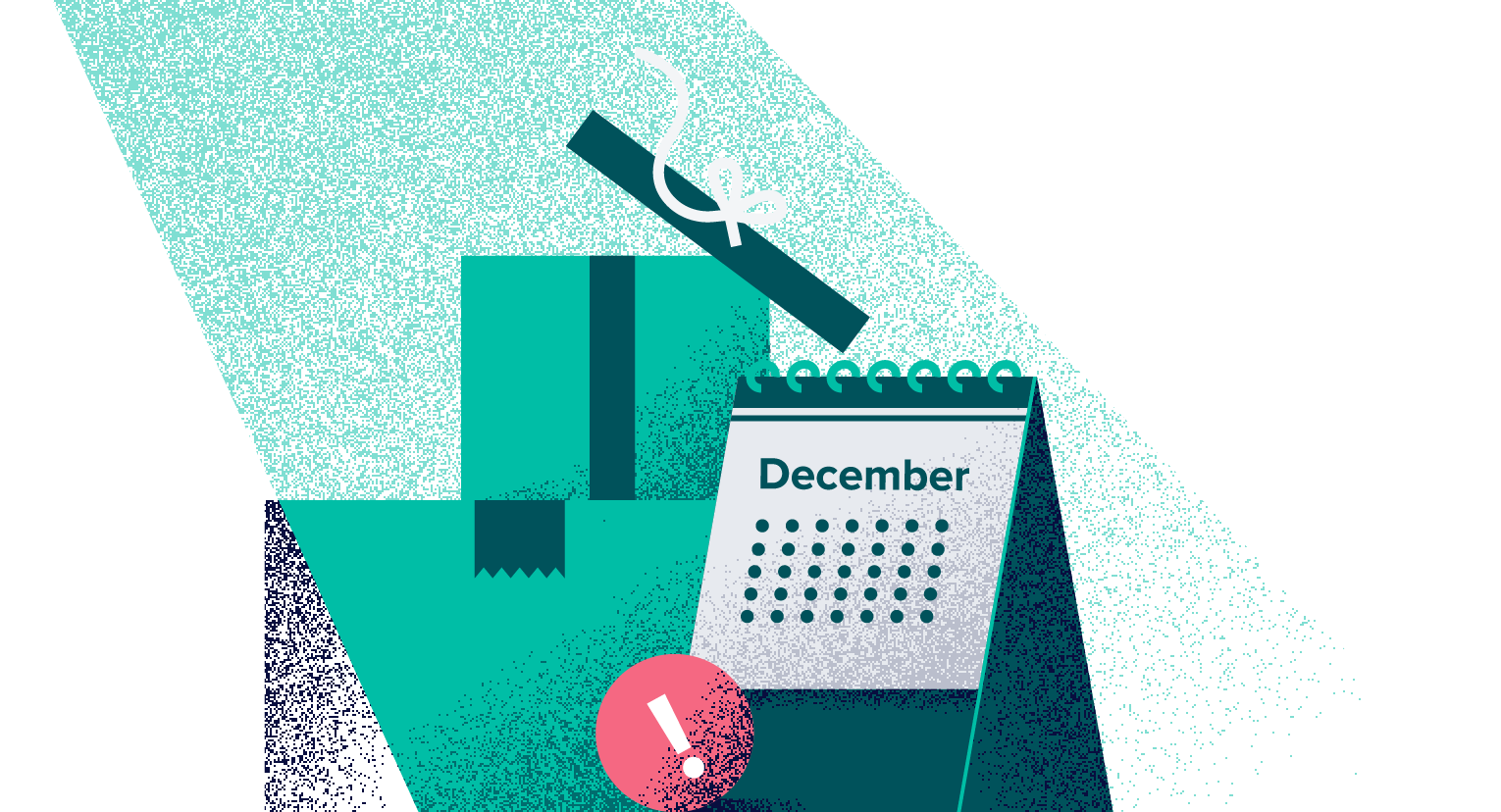 The holiday shopping season is a make-or-break period for retail revenue and profitability, representing around 19% of total retail sales over the last five years. And for ecommerce merchants, Deloitte predicts holiday sales of between $278B and $284B for the 2023 season.
To make the most of the opportunity and capture the largest possible share of seasonal spending, many merchants offer generous return policies and promotions to customers during the holiday period. They really don't have a choice, because consumers expect these perks and make buying decisions accordingly.
Free shipping, for example, is the top influencer of holiday purchase decisions after price, according to Gartner. Promotions and deals are another big factor, with about 33% of consumers listing them as nearly as important as price.
Generous policies now a must for consumers
Consumer expectations make generous policies essential to a successful holiday season. But there's a cost, because some consumers and professional fraudsters are ready and waiting to exploit these opportunities. As a result, the otherwise lucrative retail season brings with it a surge in policy abuse for merchants.
Fraudulent returns, misuse of promotion codes and discounts, and other types of policy abuse drive substantial financial losses, tarnish brand reputations, and disrupt the seamless shopping experiences of honest consumers.
A WBR Insights' study, Policy Abuse and Its Impact on Merchants: Global Benchmarks 2023, explores these impacts and how merchants can use data, automation, and collaboration across teams to counter this abuse during the holidays and throughout the year.
56% of Retailers see Policy Abuse Escalate During Winter Shopping Season
The study surveyed 300-plus retail leaders from around the world to generate data on policy abuse and how merchants combat it. The types of companies represented include fast fashion, sporting goods, food delivery, consumer electronics, and travel brands.
The data revealed that the November-December holiday shopping period is high season for policy abuse. More than half of retailers (56%) witnessed an escalation in policy abuse correlating with the winter holiday shopping period and a 67% spike occurring in the aftermath of the winter holidays.
A significant 41% of merchants say item-not-received (INR) abuse increases at the start of the holiday shopping season. And for both returns and promo code/loyalty program abuse, the holidays light up with activity.
Why the surge? It's complicated.
It's hard to know the specific drivers of holiday policy abuse. Certainly extra-generous policies and larger discounts will be attractive to bad actors and good customers alike, and fraudsters may feel they can hide behind the frenzy to commit more abuse. But merchants believe that policy abuse in general is a mix of economic factors (like inflation or holiday stress) and emotional factors (like a past bad customer experience with a merchant.)
Regardless of the motivations, there are actions merchants can take to prevent the abuse and reduce its costs.
Three Steps Merchants Can Take to Prevent Holiday Policy Abuse
As the holiday shopping season approaches, here are three strategic steps that merchants can take to stop abusers and reserve good policies for good customers only.
#1: Listen to the Data
By scrutinizing large data sets that include transaction histories, customer behaviors, and previous fraud incidents, businesses can identify trends and patterns that predict future incidents of policy abuse.
To get this big picture, merchants need seamless integration among data sources throughout the customer journey, including order management systems, return merchandise authorization systems, customer service ticketing systems, and CRM platforms. By aggregating and harmonizing data from these diverse sources, merchants can detect complex abuse patterns and mitigate them.
#2: Automate Your Fraud Detection
An automated system identifies, flags, and prevents fraudulent activities in real-time, nipping fraud in the bud before it causes significant financial damage.
Drawing upon a massive source of data, machine learning algorithms are able to quickly identify evolving patterns and behavioral trends in behaviors even during high-risk periods like the holidays.
#3: Collaborate Across the Business
Finally, merchants must bring down silos to ensure diverse departments communicate and collaborate on fraud prevention during peak periods of policy abuse.
For example, the fraud team may need data from customer service, sales, and marketing departments, who can also provide insights into customer behavior patterns that might identify abuse in real time.
Teams also need the means to communicate information quickly and effectively when they spot potential fraudulent activities. A well-coordinated response can help merchants mitigate risks quickly and take appropriate action.
Don't Let Policy Abuse Dampen Your Holiday Spirit
Reducing policy abuse without deflating holiday sales is a matter of data, automation, and communication. Real-time, proactive fraud prevention can help you accurately flag signals that predict policy abuse before it happens and let good customers enjoy your holiday policy perks.
Find out more about policy abuse prevention in Policy Abuse and Its Impact on Merchants. And for help putting your automated holiday fraud strategy into action, reach out to the Riskified team today.