NRF 2023 Recap: Highlights from Retail's Big Show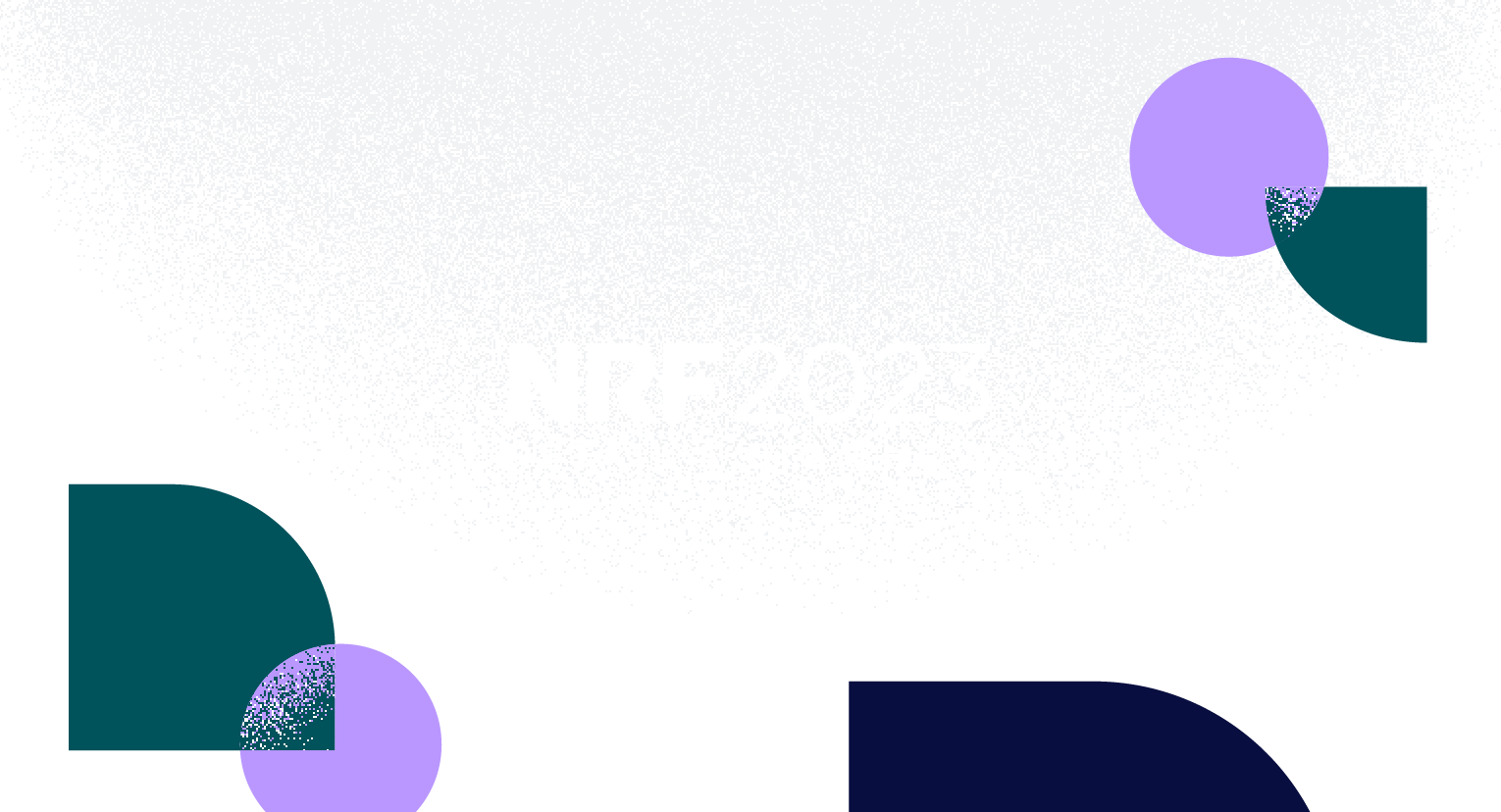 Earlier this week, the National Retail Federation (NRF) brought the merchant community together for Retail's Big Show. With over 175 sessions, this year's event was a proving ground for game-changing innovations, emerging trends, and breakthrough technologies that set the industry's priorities for the upcoming year. Our NRF 2023 recap zeroes in on the key highlights to enable your business's success.
GoPro, Kroger, Deloitte, and Riskified Examine the Customer Journey
As part of NRF's "Exhibitor Big Ideas," Riskified's panel, "Winning Over Your Customer at Every Touchpoint of the Shopping Journey," examined critical areas of opportunity for CX optimization, including checkout and post-purchase.
Our VP of Customer Growth, Shani Gadot-Klinger, was joined by Bill Bennett, VP, Head of Commerce at The Kroger Co., Alex Bolante, Managing Director & Consumer Identity Management Leader at Deloitte, and Kacey Sharrett, VP of eCommerce at GoPro. The panelists discussed the importance of evolving beyond a "one-size-fits-all" approach to win customer loyalty.
Sharrett explained that while GoPro sells discretionary products, it's their priority to be flexible to customer needs and to learn what consumers are looking for as they allocate their funds. Bennett added that while grocery spending is not discretionary, inflation has had a noticeable impact nonetheless. In response to the economic conditions, Kroger is focused on enhancing its digital experience to better serve cost-conscious consumers.
Another robust discussion area was the post-checkout experience, which is rife with possibilities for enhanced personalization. Gadot-Klinger stressed that while extremely generous store policies play a role in customer retention, mounting return and refund costs significantly affect merchants' bottom lines. Instead of offering " one-size-fits-all" policies, merchants should leverage solutions that enable cost-savings through customized policy decisions based on customer identities and behaviors.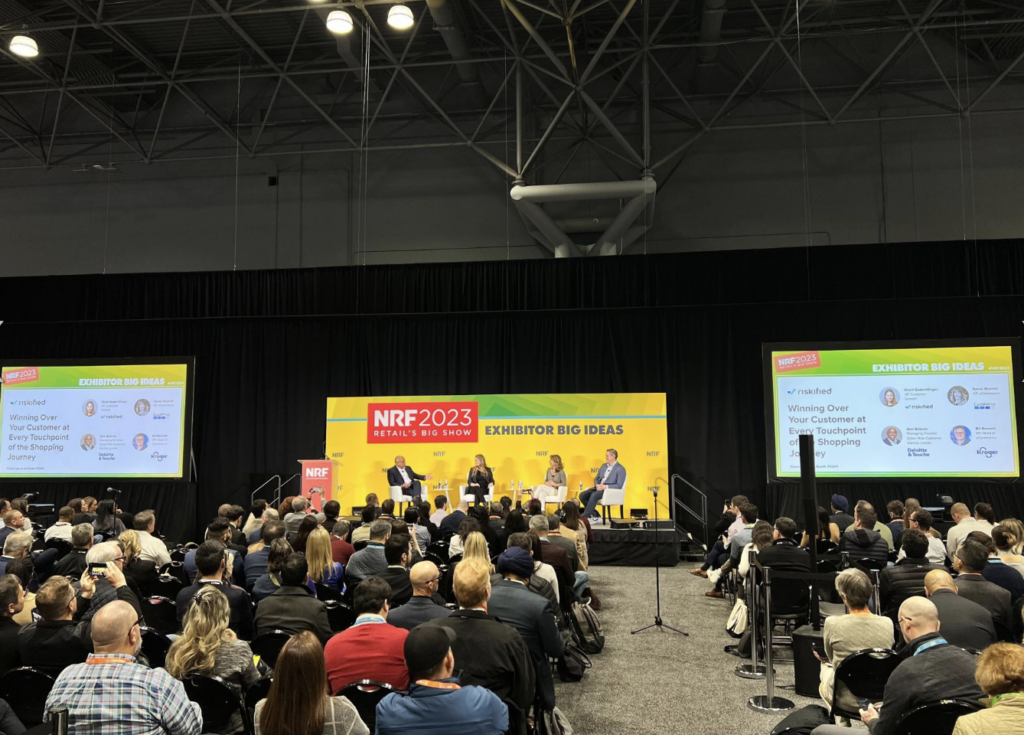 Chobani, Hollister, and Nordstrom Share Their Perspectives on Corporate Social Responsibility
On a panel about "Purpose Driven Retail," Chobani, Hollister, and Nordstrom came together to explore the growing importance of corporate social responsibility programs and conscious capitalism. Jacee Scoular, Senior Director of Brand and Communications at Hollister, stressed the importance of putting the customer at the center of everything you do. Mark Broadhurst, Chobani's SVP of Impact and Communications, explained that today's customers are savvy and want to see meaningful initiatives that are authentic to a brand's identity and operating principles.
Nordstrom's VP of Corporate Affairs, Gigi Ganatra, also shared examples of how the retailer supports its surrounding communities. Ganatra highlighted their partnership with Shoes That Fit, through which Nordstrom donated 40,000+ shoes to kids in need. Scoular also told the audience about Hollister's brand ambassador program, which serves as a "creative incubator" for teenagers to have "access to mentors and industry experts meant to empower and support [their] pursuits."
Chico's and ParcelLab Seek Out New Revenue and Customer Retention Opportunities
In the face of increasing acquisition costs and shifting consumer behaviors, retailers need to capitalize on new areas for revenue growth. Julian Krenge, Co-Founder and CTO of parcelLab, and Dimple Rao, VP of Digital Product Management & Experience Design, tackled this subject in a panel discussion on harnessing the power of post-purchase experiences to drive sustainable growth.
Customers want merchants to know them, but that means providing merchants with data they don't necessarily want to hand over. Data collection challenges make it even more difficult to deliver consistent messaging across every touchpoint in the customer journey, including proactive communications, branded tracking pages, and digital return portals.
As merchants continue to work towards seamless post-checkout experiences, Rao pointed out that it will be interesting to see how the role of data democratization will evolve. Whether they're looking at the merchant or carrier website, customers want to see the same information about their order. Therefore, there is massive potential for collaboration between carriers, merchants, and consumers.
Looking Ahead
Coming out of NRF 2023, merchants face a volatile market. They need to navigate fast-changing consumer behaviors and economic conditions to stay ahead of the game. Want to see how addressing return fraud and eCommerce policy abuse can give your business a competitive edge? Register for our webinar, Returns and Policy Abuse Dilemma: Protecting Your Brand, CX, and Revenue, to hear from experts at Riskified and Forrester on Wednesday, January 25, 2023, at 10:30 am EST.