The Year That Fired Up The Sneaker Industry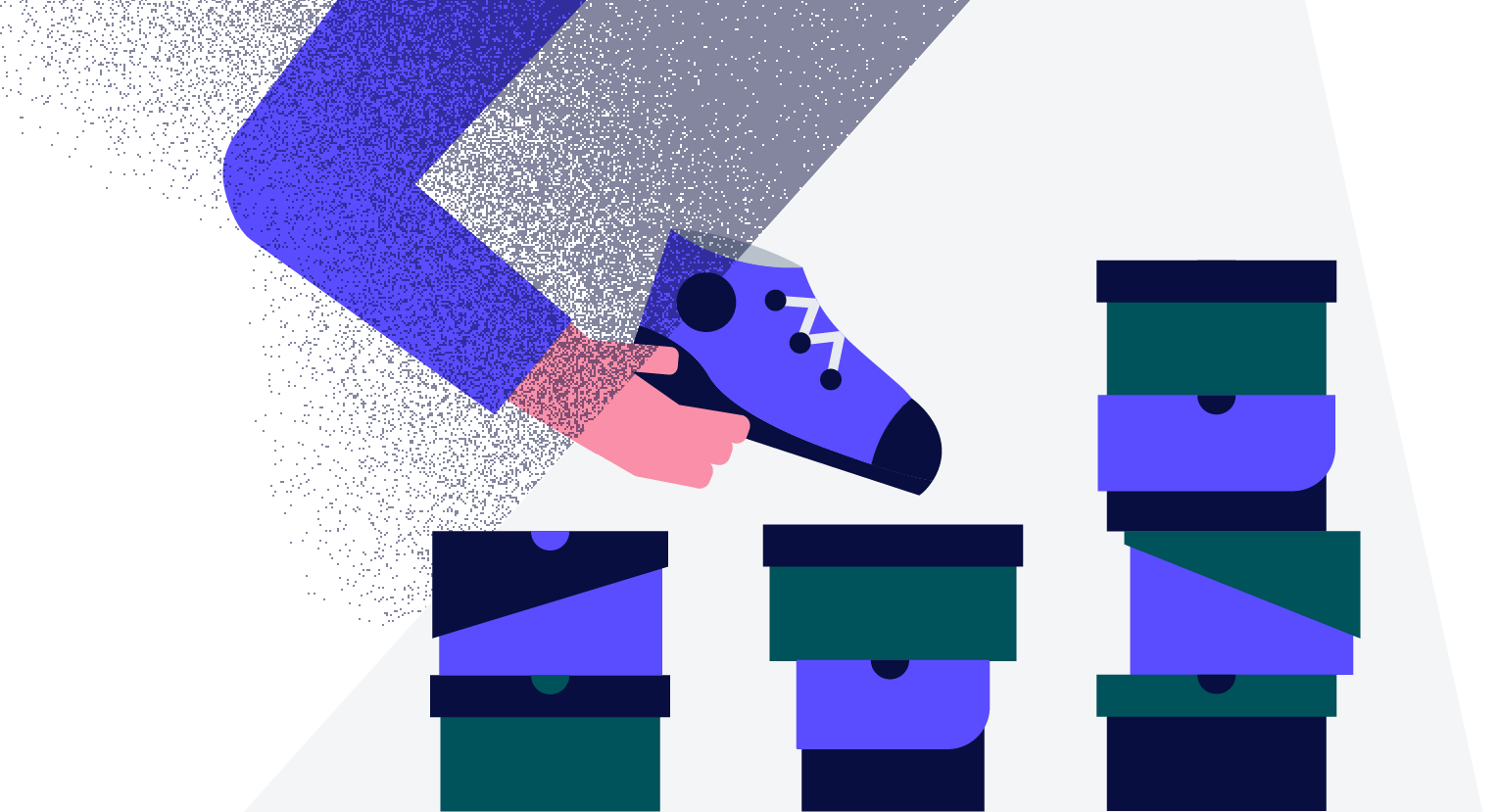 In the midst of the pandemic, Riskified spent a lot of time comparing industries and how they performed. Sneakers caught our attention for their unique resiliency and hyper-relevance to shoppers - fueled, not hindered, by the unfolding global crisis.
This behavior confirmed a growing consensus that sneakers are becoming more and more like global financial assets. They trade like currency on a variety of reseller platforms such as Flight Club, Stadium Goods, and StockX.
The year for sneaker fans, and fraudsters
When we first provided an outlook on sneakers in June 2020, we predicted that the industry would flourish. At the time, there was speculation that the pandemic would slow the business, but the high-value sales on the resale market, along with the impressive growth among our sneaker merchants, was too much to overlook. We wanted to examine our predictions and see how the sneaker industry has fared since we last wrote about it.
As it turned out, our June 2020 predictions were incredibly telling of the year that would come.
In 2020, eCommerce became the main source of revenue for fashion retailers. So much so that by the end of the year, the fashion industry experienced an increase in online sales volume. According to Statista, eCommerce revenue for the fashion industry in 2020 was 27% higher than 2019, and also turned out to be 8% higher than predictions. Within fashion, major sneaker retailers like Adidas, saw eCommerce grow 53% in 2020. At Nike, digital sales now comprise over 30% of sales.
With nearly everyone being forced to shop online, sneaker merchants didn't only benefit in sales from returning customers, but they sold to many new customers through this channel. Our data indicated that while March and April saw a significant increase in new customers, the month of May saw the highest increase of the year – with volume almost triple that ofJanuary 2020.
New customers lack a purchase history, which makes order review more challenging. From April – June, the volume of fraud attempts increased compared to the legitimate new customer population. This spike can be understood as fraudsters taking advantage of the influx of new customers to make a profit for themselves. As the year progressed, fraud levels in this new customer segment spiked. In May of 2020, we saw fraud levels 50% higher compared to January. Even more – the months of July and November 2020 saw a drastic increase of 200% in fraud attempt levels among first-time customers.
The lure of footwear
Sneakers were already a popular target among fraudsters pre-pandemic, but with the global economic recession, the resale market became evermore lucrative. Cowen Equity Research recently estimated that the global resale market could reach $30 billion by 2030. If fraudsters can use stolen credit card information to buy sneakers from highly coveted brands like Nike or Adidas and then resell them on secondary marketplaces – they pocket the entire profit. Take the Off-White x Nike sneakers, which are selling for up to 2,158% of retail value. That's a high ROI for fraudsters. With that kind of cash at stake, fraudsters are sophisticated in their efforts to get their goods onto the resale market. The most strategic time for fraudsters to act is during sneaker releases. This is when brands drop their most anticipated lines and the resale can be very profitable. With exclusive, limited items, resellers can expect gross profits of $300 or more after a release.
For merchants, release days come with an extraordinarily high volume of transactions. So much so that increased traffic can bring down websites all together. For example, a Supreme launch saw 986,335,133 pageviews and 1,935,195,305 purchase attempts to their server in one day alone. Based on our data, the volume can balloon up to 4-5x the average daily amount. Throughout the year, we find release days with daily volumes even higher than those seen on Black Friday.
In addition to a high volume of orders, shopping behavior on release days can look nothing like the norm. Customers, not just fraudsters, often try to bypass merchants' release-policies by using proxy connections or new emails and accounts to get more than one product per purchase. So merchants need to accurately discern policy abusers, who can be loyal customers, from fraudsters. A major distinction between policy abuse and outright fraud is that fraudsters are trying to disguise themselves as good customers.
When fraudsters check out from a known account, their orders are much harder to decline. Fraudsters have become experts in deploying credential-stuffing bots to automate Account Takeover Attacks (ATOs). These bots, unlike ones used by customers on release days, are only found on the dark web and in addition to credentials, include compromised credit card information. We've detected ATO bot attacks that can last for up to 9 hours consecutively, with more than 100,000 login attempts. For one of our fashion merchants, there was an attack where, for a few hours, bots accounted for over 90% of the total login attempt volume.
Staying ahead
In the sneaker industry, footwear isn't just fashion for customers and fraudsters, but a hobby and an obsession. Sneaker merchants can reap the benefits of such an in-demand commodity, but a booming resale market that has benefited from the economic recession makes sneakers an even more attractive target for fraudsters. Add to that the robust growth of eCommerce in 2020, and the problem is compounded. Sneaker merchants will need to partner with a fraud solution that can help them meet the demand, without slowing down operations. We'll be at the Footwear News Virtual CEO Summit in June discussing more insights on how sneaker merchants can maximize online growth, while safely managing risk.