5 Fraud Trends and Shopping Behaviors Impacting Luxury Fashion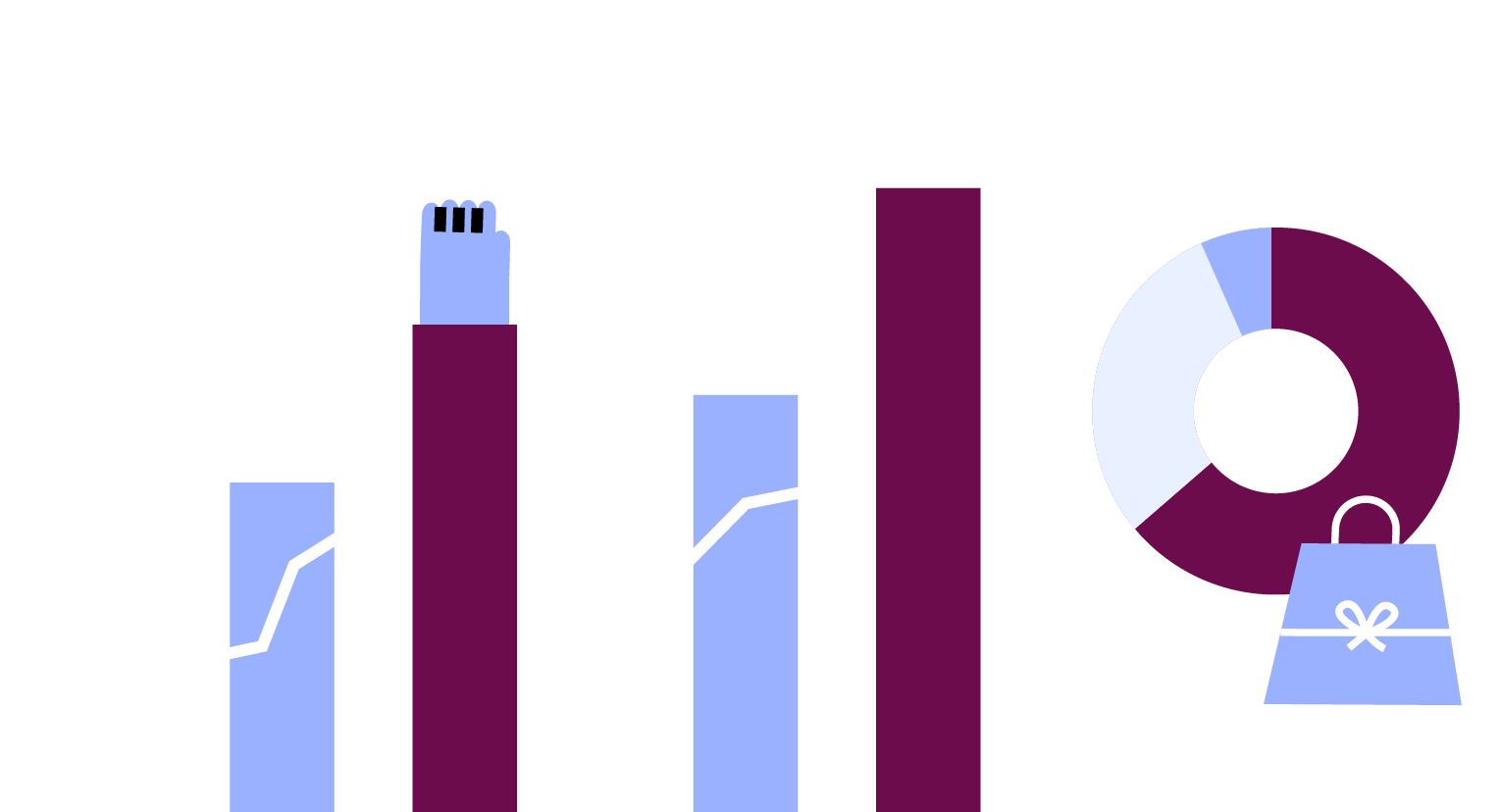 The acceleration of eCommerce activity in 2020 has primed 2021 for real digital transformation. One of the sectors most fit for innovation is the fashion industry.
The acceleration of ecommerce activity in 2020 has primed 2021 for real digital transformation. One of the sectors most fit for innovation is the fashion industry. Consumers enjoy the ability to try on clothes and accessories in store, and with lockdowns still persistent around the globe, fashion retailers will be challenged to make online shopping more seamless and enjoyable. Fashion merchants should adjust their fraud strategies to account for the increased online activity, to ward off rising risks while ensuring the approval of good transactions. This is especially true for those in the luxury sector, which is highly-targeted by fraudsters. Here are the 5 fraud trends luxury fashion retailers should consider this year:
#1: As sales take a hit, ecommerce powers through, and so does fraud
The pandemic hit global markets hard. With government enforced lockdowns, uncertainty, and high unemployment rates, many consumers became more conservative about spending in 2020. Shoppers reacted by prioritizing essentials over non-essential items, such as fashion and other luxury goods. While McKinsey expects high-end to rebound more quickly than other fashion segments, they still reported that market capitalization was down -12% in October 2020 compared to December 2019. The State of Fashion 2021 Report also shows that global fashion sales in 2021 could be below 2019 levels by as much as 15%. Throughout most of this period of uncertainty, online sales have been a steady silver-lining.
Even as priorities and shopping habits change, fraud tends to stay consistent. This is because fraudsters aren't restricted by economic fluctuations. Indeed, the rapidly changing ecommerce landscape has provided new opportunities for fraudsters to expand their fraud arsenal. Luxury fashion will always be a target of fraud since high ticketed items are desirable to fraudsters. Focusing on agility and scalability in fraud detection efforts can help high-end labels protect themselves from this vulnerability while approving as many good transactions as possible in the year ahead.
#2: Chinese shoppers will be the MVPs
China will continue to be a priority market for high-end fashion in 2021. Chinese shoppers spend an average of $623 per luxury fashion order, which is 40% more than the global average, according to Riskified data. McKinsey reported that Chinese luxury fashion sales will be up 10-30% in 2021 compared to 2019. Aside from being the most valuable shopper group within the industry, MRC expects them to be the highest growth geo segment in the luxury fashion sector. One of the drivers for this trend is that Chinese consumers are younger and wealthier than their counterparts in other markets. Millennial and Gen-Z consumers account for nearly 60% of luxury sales in China. Wealth among this population is only expected to grow in 2021, so gaining favor with this segment now can help major fashion labels create life-long, high-value customers.
#3: Alternative payments will continue to grow
Alternative payment methods are already becoming more prolific than credit cards in several key markets around the globe. In Asia, eWallets are highly popular since they offer consumers convenience, speed, and security when shopping online. WorldPay expects eWallets to account for 57% of global online retail by 2023. In Europe, Buy Now, Pay Later (BNPL) is quickly becoming one of the top payment methods for ecommerce. Millennials and Gen-Z will spend 44% and 72% more on orders if BNPL is available as an option. As this is an important segment for high-end fashion and usage is only expected to increase, merchants should consider offering these payment methods to consumers in 2021. 
According to our data, another alternative method of payment that is taking off within luxury fashion is 'pay by link.' It offers fast development and implementation, and lets customers pay with multiple payment methods. In countries like Germany where bank transfers are widely favored, this payment option enables more consumers to pay with their preferred payment method.
#4: Expedited shipping won't be a clear fraud indicator
Expedited shipping tends to be a red flag in fraud detection. This is because most consumers don't want to pay more to receive their goods faster while fraudsters want to keep fulfillment time to a minimum. But that rule was upended in 2020. With expected shipping delays, more customers than ever opted for expedited shipping, and the practice has become increasingly safer over time. According to Riskified data, orders placed with expedited shipping increased 140% from January to December while fraud levels decreased by 45% over the same period.
These insights indicate that expedited shipping is no longer an indicator of potential fraud. Since expedited shipping order volumes increased throughout the holiday season, we expect it to remain a popular option this year. Although the overall global trends indicate that expedited shipping is becoming more widely utilized and safer, it can vary by market and by industry. In the US, more expedited shipping still leads to higher fraud for luxury fashion retailers. The takeaway is that applying a blanketed fraud rule will leave money on the table. Relying on conventional rules is not an ideal solution and can prevent good customers from placing orders in markets where these rules don't apply.
#5: Customers will commit more friendly-fraud
One of the major issues that arose from the rush to online shopping in 2020 was an increase in fraudulent "goods not received" chargebacks. Many customers were claiming that a package was missed in transit, hoping to receive a refund for something they actually received. This became a larger issue in high-end fashion when certain couriers stopped requiring signatures upon delivery to adhere to social distancing measures. Since most high-end merchants typically rely on signatures, they became more vulnerable to this type of friendly fraud. Without a signature, fraud review teams can't verify if the customer is lying during a chargeback dispute.
To respond, merchants have put more orders through manual review, which is cumbersome and unscalable during peak shopping seasons. Partnering with a fraud prevention vendor can unburden teams that are overwhelmed chasing down the validity of these cases. Vendors that leverage machine learning can pinpoint which customers are most likely to be lying based on their shopping history with other merchants. As we enter new waves of lockdowns and couriers may continue to waive signature requirements, it's essential for high-end fashion retailers to integrate with a solution that can combat friendly fraud without causing customer friction.