Ecommerce 2021: Rethinking Digital Challenges & Opportunities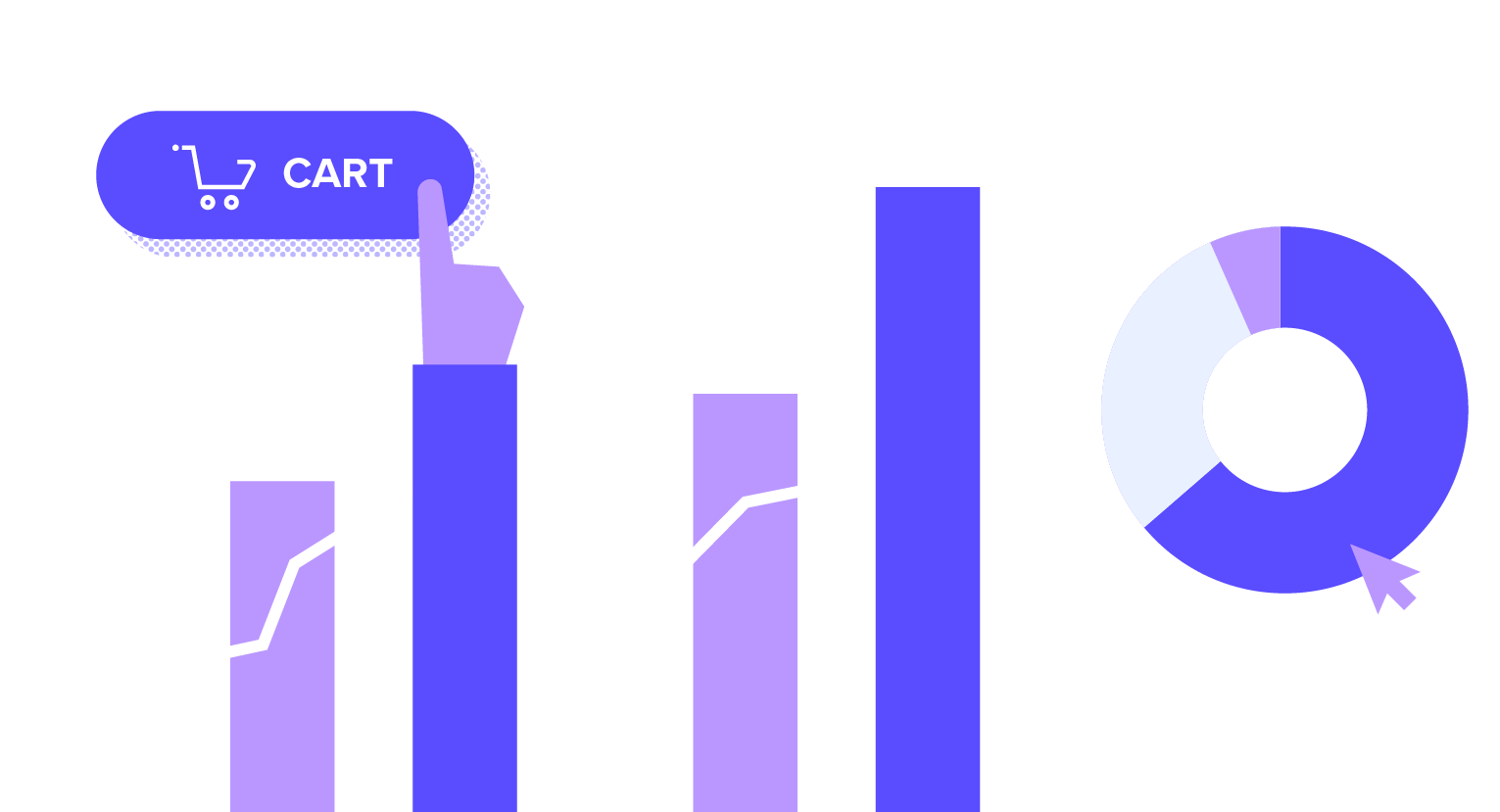 Quickly pivoting and implementing ad hoc solutions enabled many merchants to cope with the volatility of the COVID crisis. Now, with consumers cultivating their newly acquired digital habits, 2020's sprint is turning into a marathon.
Forrester indicates that 27% of brands improved their CX Index score in 2020 – a notable jump. But the crisis made clear the gap between customer experience leaders and the laggards: 70% of the most digitally mature companies significantly outpaced their competition. To build up resilience and drive recovery in the long run, eCommerce merchants must maintain the same dynamic pace of transformation.
Many new shoppers turned online in 2020, a trend led by Gen X and boomers. Online merchants will have to adapt to these consumers, previously left in the margin. The future of eCommerce, today more than ever before, is about enabling any type of shopper to buy anywhere, anytime.
From Awareness to Advocacy: Rethinking Touchpoints along the Customer Journey
New Tech to Connect with Your Customer
Adopting an omnichannel approach was top of mind for many retailers pre-COVID, but the shift in customers' expectations has accelerated the pace, redefined the ways to implement it, and reshuffled priorities.
Instead of trying to keep shoppers inside their brick-and-mortar stores as long as possible, merchants know that today's shoppers want to be in and out quickly. Now, an appealing in-store experience is a safe experience, with contactless technologies on the rise. Yet, of the 2,500 consumers surveyed by McKinsey in the US and across Europe, 35% of in-store customers reported not having been exposed to any of these technologies.
Brands are striving to maintain customer relationships and convert physical experiences into virtual ones. Whether they're experimenting with augmented reality, 3D modeling, or offer livestream shopping events, these are new touchpoints shoppers will increasingly expect, regardless of the pandemic. They've already started to shape the future of retailing: in China, "entertainmerce" saw half a billion of online shoppers spend $63B on livestream shows last year.
Often at the vanguard of creating new distribution channels, giants like Amazon, Instagram, TikTok, and Youtube are hard at work tapping into the emerging trend of shopping directly via video. Smaller players like Popshop Live are also trying to get their piece of the pie.
Adding a Touch of Humanity to Your Touchpoints
With 40% ready to pay more for products that best align with their values, consumers are increasingly sensitive to brand purpose. To protect customer loyalty and remain relevant, businesses will have to go beyond marketing to demonstrate real positive contributions.
"It's clear that in 2021, more consumers will be keeping an eye on retailers' ethical credentials. Crucially, consumers believe that firms' ethically responsible behavior should be a long-term commitment."

Karin von Abrams, Principal Analyst, eMarketer
Nike's Play Inside, Play for the World campaign is a good example of how a brand can successfully position itself vis-a-vis a socially conscious audience. Supported by a legion of influencers, the campaign called for people to stay inside and safe. Standing by its message, Nike made the premium version of its Training Club app free for all US consumers. The brand has since seen a more than 100% increase in weekly active users of its app.
Fulfillment Has to Be Free, Fast, and Clean… and So Do Returns
Peloton's skyrocketing popularity is backlashing. Victim of its own success, the D2C company is experiencing severe supply chain challenges. Lengthy delivery delays and overwhelmed customer service staff are causing an uproar that is spreading fast on social media. On Better Business Bureau, Peloton now has a rating of 1.4 out of five stars.
Online, it takes a few clicks for your customer to switch to the competition. With 32% of shoppers stating they wouldn't hesitate to leave a brand they love after one single negative interaction, being able to build and maintain a compelling end-to-end shopping experience is crucial. Delivery being the final touchpoint, it has a critical impact on your customer relationship.
Diversified fulfillment flows was a dominant trend in 2020, and now that consumers got a taste, they will continue to expect the same level of convenience. Salesforce data shows that BOPIS surged 259% YoY in August. And US retailers that offered curbside, drive-thru, and in-store pickup options saw sales grow 52% YoY in December.
Furthermore, US and European consumers agree that what contributes most to a great online purchasing experience is free delivery and return. And let's not forget how today's audiences are seeking shopping experiences that align with their values: 3/4 of US online buyers say they would prefer – and be willing to pay a premium for – products packaged sustainably.
Marketplaces, D2C, or Both? Rethinking Business Models
Marketplaces Asserting Their eCommerce Dominance
2020 was a very good year for marketplaces. They experienced an unprecedented surge in terms of traffic, demand, and conversion. They also benefited from the influx of locked-down stores which, needing to turn digital overnight, sought established platforms. With UK consumers intending to commit 31% of their online spend on Amazon post-lockdown, the hegemony of marketplaces remains unchallenged.
But there's a downside: marketplaces have become increasingly crowded, with brands struggling for visibility. The loss of control over client relationships, the tyranny of incessant new rules and penalties, the tight margins, and the tough – and sometimes dirty – competition between sellers or from the platform's private-label brands are pains some brands are no longer willing to endure.
D2C: From Disruption to Channel Strategy
Some brands are moving away from marketplaces, in an attempt to regain control over their data and create personalized customer experiences. But the move doesn't come cheap: after parting ways with Amazon in 2019, Nike invested $1B in immersive retail capabilities.
"Brands that rely on supermarkets, marketplaces, and retailers to sell their products are at the mercy of these partners in feeding data back. D2C is the singular source of truth and a real insight for brands. This cannot be underestimated."

Elliott Jacobs, Director of Commerce Consulting, LiveArea
Amid the crisis, some of the biggest brands decided to reach out directly to their customers. PepsiCo, Nestlé, and Heinz launched their D2C offering during the first lockdown, grasping the huge opportunity to grow loyalty simply by providing goods to customers that could no longer find them in-store. In the video streaming industry, by December 2020, Disney's portfolio of D2C services exceeded a total of 137 million global paid subscriptions, achieving in a matter of months what took Netflix a decade to build.
It's All Global, and Local, and Also Personal
While many across the eCommerce ecosystem follow in Amazon's trail, striving for differentiation and relevance, Etsy has proven it's possible. Leveraging the human factor and fulfilling the growing desire for a handmade touch, Etsy connects millions of individuals across the globe looking for an alternative to mass production and consumption. The marketplace grew its sales to a staggering 142% in Q2, clearly surpassing Amazon on the handmade economy front.
Embracing the shift in consumers' sentiments, giants like Farfetch and Zalando are increasingly focusing on their D2C offering, presenting themselves as another channel for sellers who want to become more D2C. Amazon also seized the opportunity: long snubbed by most luxury brands, it launched its "Common Threads: Vogue x Amazon Fashion," featuring 20 independent designers at risk of bankruptcy after the pandemic forced stores to close.
The COVID momentum is making it possible to combine the best of all business worlds, for the sake of customer-centricity. With 53% of US adults starting their product searches on Amazon, it has become the largest search engine for eCommerce. If done well, leveraging marketplaces to support a D2C online presence can be a profitable strategy. For marketplaces, it's a means to improve their impersonal image. One channel doesn't have to cannibalize the other, especially when big eCommerce market platforms can help reduce the technological gap of smaller players.
What about eCommerce Fraud?
Ecommerce will thrive in 2021… which means that eCommerce fraud will thrive as well. We know that fraudsters tend to pounce on emerging channels and new shopping flows. Whether it's new payment or delivery options, they can represent an attractive target, especially when hastily set up.
With mobile apps increasingly favored by shoppers, we know that account takeovers are definitely on the rise. Friendly fraud was a major trend in 2020 and could indicate that certain consumers have picked up very bad habits.
But the most significant disruption and probably the biggest challenge for online merchants and fraud specialists is how shopping habits have radically changed. With a growing number of legitimate customers turning to proxies or opting for expedited shipping, typically suspicious behaviors are no longer associated with fraud. The risk of falsely declining good orders, at a time where every transaction matters, has never been higher.