On Ramadan, Consumers and Fraudsters Enjoy a Bit of Late-Night Shopping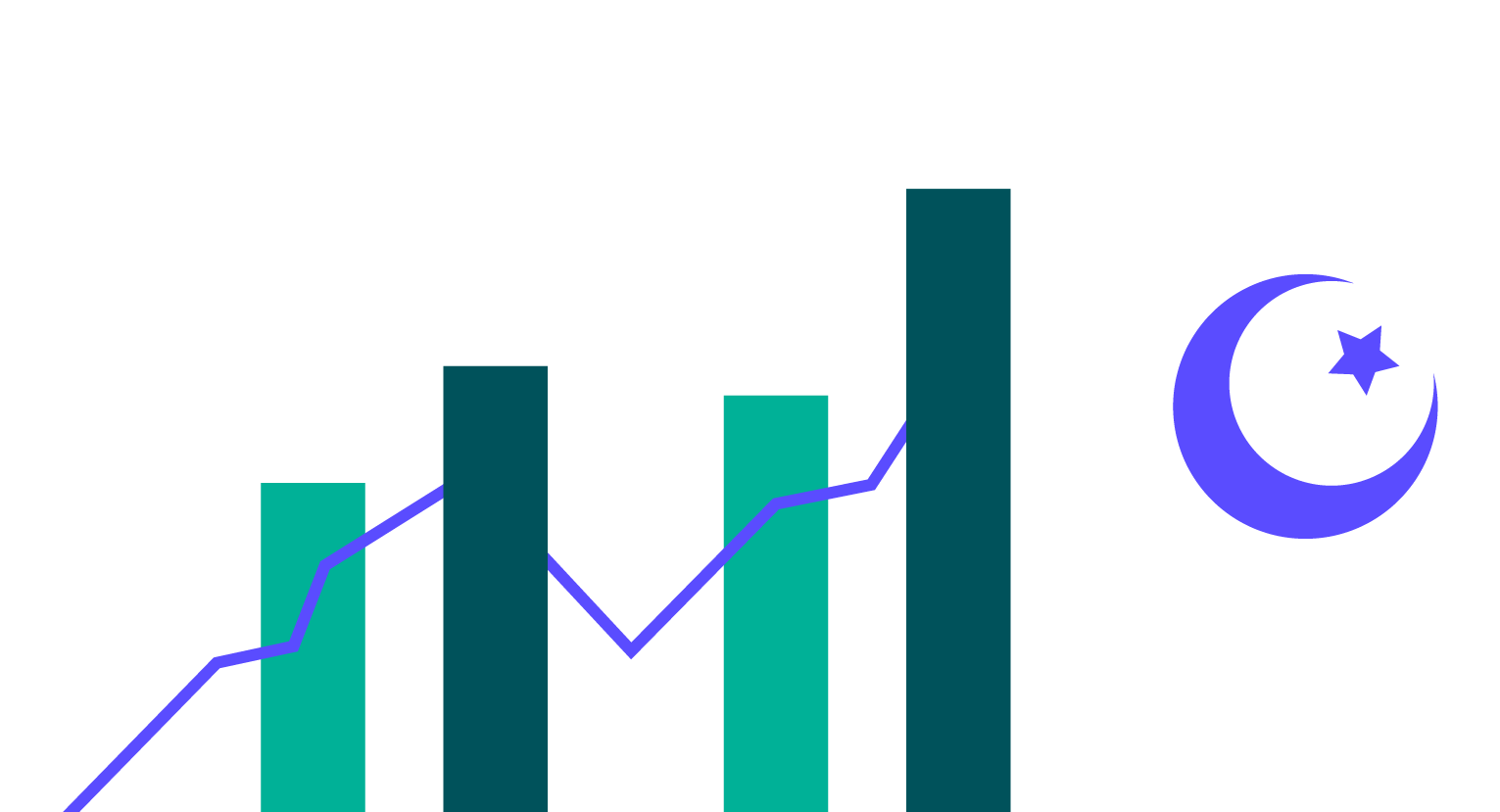 Ramadan, the holy ninth month of the Islamic calendar, is a period of increased spending across the Middle East.
Riskified data show that high-end fashion merchants, department stores, and online marketplaces enjoyed a spike in transaction volume during Ramadan month in 2019, and even more so in 2020. Bolstered by the rapid shift online, the transaction volume processed by marketplaces between April 23 and May 23 of last year outpaced even the number of transactions recorded during the previous Black Friday shopping holiday.
Social distancing and lockdowns meant April and May 2020 were globally characterized by a higher share of new customers. Based on our data, the daily average share of this segment was almost 60% higher during Ramadan compared to the whole year. First-time customers are considered risky. Their unknown purchase history and unfamiliar shopping patterns often lead merchants to decline good deals, turn away potential loyal customers, and leave a lot of revenue on the table. Riskified's vast network of merchants and our elastic linking capabilities mean that we have already seen 70%-90% of your unknown customers. This enables us to approve more orders at no added risk.
Ramadan is also typified by a change in fraudsters' behavior, most notably their operating hours. Throughout the year, fraudsters are primarily active during the evening (6 pm to 11 pm), when most legitimate customers are active as well. Ramadan is the only time of year when fraudsters prefer to "shop" at night – 38% of all daily fraudulent orders were made between 11 pm and 7 am during Ramadan month 2020, compared to a yearly average of 27%. Good customers are also more active at night during this month.
Periods of rapidly changing shopping behaviors are when fraud prevention strategies are put to the test. During Ramadan, merchants who rely at least in part on manual review teams may find it challenging to handle the increased transaction volume seen overnight. The jump in both legitimate orders and fraudulent activity can create a review backlog, adding friction to the checkout process and increasing fulfillment times. Non-local merchants who see many shoppers from predominantly Muslim countries should also pay attention and prepare – their transaction boom can occur at varying hours of the day, depending on their geographical location and time zone. If the merchants are using a rule-based fraud prevention solution, it may wrongly identify these emerging patterns as 'risky.'
The Bottom Line
Ramadan's business boom offers great opportunities for merchants. The season, however, is characterized by changing fraud patterns and consumer shopping behaviors. Risk-averse merchants might react to these changes by turning down good orders, losing revenue, and sending new potential shoppers straight to the competition. In today's rapidly changing eCommerce landscape, merchants need an adaptable fraud prevention solution capable of processing new information and approving more good deals.
Riskified has the biggest R&D team in the fraud prevention business and the most extensive network, allowing us to keep ahead of fraud and eCommerce trends. Paired with our self-learning and self-optimizing machine learning models, we offer an automated solution that constantly adapts to the changing landscape, allowing merchants to lift their approval rate and maximize their revenue risk-free.